Musing Mondays is a weekly bookish meme hosted by Jenn at
A Daily Rhythm
. Each week, there are a few prompts and you can pick which one to talk about!
I'm currently reading…
Up next I think I'll read…
I bought the following book(s) in the past week…
I'm super excited to tell you about (book/author/bookish-news)…
I'm really upset by (book/author/bookish-news)…
I can't wait to get a copy of…
I wish I could read ___, but…
I blogged about ____ this past week…
THIS WEEK'S RANDOM QUESTION: What would you do if you wanted to buy a book for someone, but didn't know what they like to read? Would you ask them? Would you choose something you, yourself, like? How would you go about buying them something?
So right now, I'm reading Red Rising by Pierce Brown.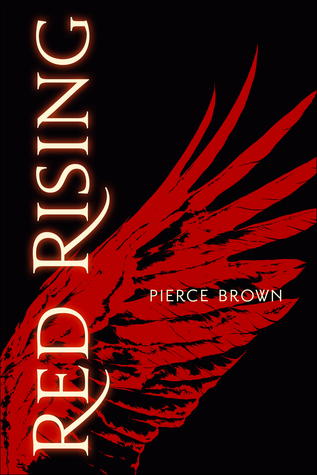 I'm not a big fan of sci-fi books but this one is done pretty well. It's a good mix of space adventure type stuff and fantasy and it works for me so far. The characters are diverse and interesting and the manin character, Darrow (love the name) is kind of a jackass so he isn't perfect. I will warn you though, this book is remarkably similar to Red Queen in some ways. They are almost two different side of the same coin but each one is unique and completely worth the read.
As for the random question...It definitely depends on the person. If it was a family member, it would be easy enough to search through their bookshelves and pick something that they like. But if it were for someone I wasn't close to, I would probably go with a book that I really enjoyed but isn't a niche book. I wouldn't pick high fantasy or sci-fi but something a little bit more down the middle of the road. Another option is a really nice copy of a classic book that they probably read in high school. It's nice to have hard covers of old favorites.
What do y'all think? What would you do?
Hope everybody has an awesome week!